Like her 7th studio album, Robyn "Rihanna" Fenty is Unapologetic. She doesn't just Talk That Talk, she embodies authenticity and is Anti anyone who tries to put her in a box. A cultural icon, Ri Ri has proven that she has more to offer than just Music Of The Sun. From beauty to fashion, this Good Girl Gone Bad empowers women around the world to tap into their inner confidence and be Loud about who they are. Rihanna shows that A Girl Like Me can be multidimensional – from elegant to Rated R.
To celebrate this entertainment powerhouse and serial entrepreneur's 31st birthday, here are five ways that Rihanna is empowering a generation of badass women:
Her brand, Fenty Beauty doesn't just sell makeup, it promotes confidence
When it debuted in September 2017, Fenty Beauty revolutionized the makeup industry. Brands that claimed to be inclusive were shook when she dropped 40+ foundation shades using a formula truly designed for all skin tones.
Black women in particular are usually an afterthought for other makeup brands, but Fenty Beauty was created with us in mind. Rihanna's commitment to diversity and inclusivity lead her beauty brand to be recognized as one of Time Magazine's best inventions of 2017.
Makeup helps women accentuate their natural beauty. By creating an inclusive line that looks like skin, Rihanna is promoting confidence and self acceptance.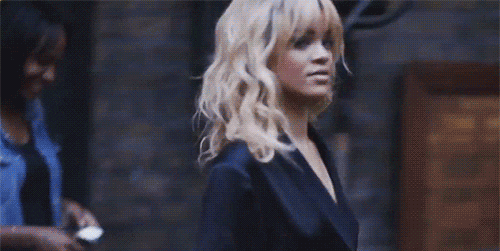 Ri Ri keeps hustling
Rihanna shows that women that we don't have to stick to one thing — we can explore whatever interest us. In addition to music, she's extended her brand to movies and multiple business ventures.
Less than a year after dropping Fenty Beauty, Rihanna released SAVAGE x FENTY. This lingerie line extends conversations around diversity and inclusivity, with products that encourage body-positivity.
When the brand debuted during New York Fashion Week in 2018, the models were all shapes and sizes.
"The show was raw," said model Jazzelle Zanaughtti. "We were all half-naked skin, bones, rolls, curves, scars and stretch marks 100 per cent out for the world to see. In confidence, power and unity we were able to be unapologetically ourselves."
But Ri's hustle doesn't stop there — she also collaborated on a limited-edition shoe collection, PUMA x FENTY. And there's talks of her emerging in the luxury fashion world soon with a partnership with LVMH.
Through her many business ventures, Rihanna reminds us to do whatever the hell we want to do.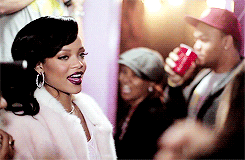 Rihanna isn't just a pretty face, she's really about her business
Ri Ri is undeniably beautiful, but her heart and hustle shines through, showing that inner beauty is just as important.
Unlike other influencers who attach their name to a brand for a check, Rihanna plays an active role in her business ventures. She's fully immersed in the creation of her Fenty Beauty line, not just the marketing. Rihanna can authentically speak to how and why the products were created, and she often creates video tutorials to show how to use the products.
Rihanna is proof that by taking on projects that align with your personal values and interests, you can create the life of your dreams.
She uses her influence to make an impact
"We're all human, and we all just want a chance. A chance at life… a chance at an education… a chance at a future." – Rihanna when she received the Harvard Humanitarian Award in 2016.
She started her first charity at 18, the Clara Lionel Foundation, which she named after her grandparents. The organization seeks to give children around the world access to a proper education and quality healthcare, but Rihanna has made it clear that it is an ever-evolving foundation that will continue to help people in need in various ways. Her annual Diamond Ball is a star-studded event that raises money for the foundation.
Rihanna encourages us to make a commitment to help at least one person, no matter how much or how little we have.
Rihanna always remembers where she comes from
From speeches to interviews, Ri always acknowledges her humble beginnings in Barbados. Her connection to her culture helps people relate to her — despite her stardom she still feels like the girl from your neighborhood.
In 2018 she was appointed "Ambassador Extraordinary and Plenipotentiary" in her home country. According to a statement from the Barbados Government Information Office, the position gives the star "specific responsibility for promoting education, tourism and investment for the island."
Rihanna has stayed true to her roots throughout her career, and uses her fame to make a difference in her community.
Happy birthday, Queen Rihanna! Keep shining your light and inspiring women around the world to unapologetically own who they are!
++
Teyonna Lanez is a strategic storyteller dedicated to helping people recognize their beauty and unleash their brilliance. By day, the Atlanta native works as a social media manager for large consumer brands, and by night, she drops gems about career, travel, faith, and life as a Millennial on TeyonnaLanez.com. Follow her on Twitter or Instagram @TeyonnaLanez.